19th Amendment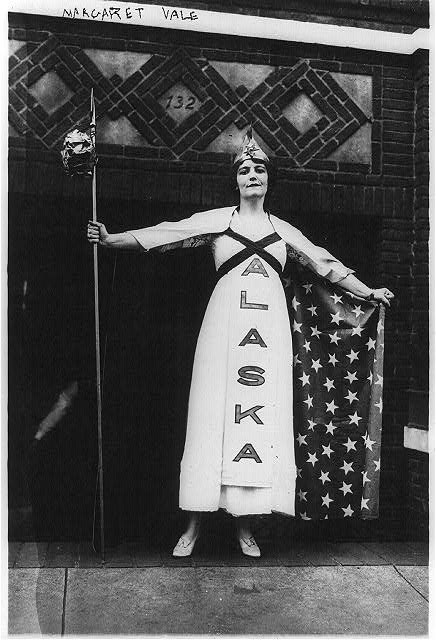 In 2020, the National Park Service is commemorating the 100th Anniversary of the 19th Amendment, which officially recognized women's right to vote.

As Alaska did not become a state until 1959, it was unable to vote for or against the 19th Amendment. But the Alaska territory granted women full voting rights in 1913 – seven years before the 19th Amendment was ratified. While white women in the Alaska Territory could now vote, Indigenous women could not.
Activists from the Alaska Native Brotherhood and Sisterhood advocated for Native suffrage rights. In 1915, the Alaska Territorial Legislature recognized the right of Indigenous people to vote if they gave up tribal customs and traditions.
Learn more by exploring the National Park Service's extensive 19th Amendment pages.