19th Amendment & Women's History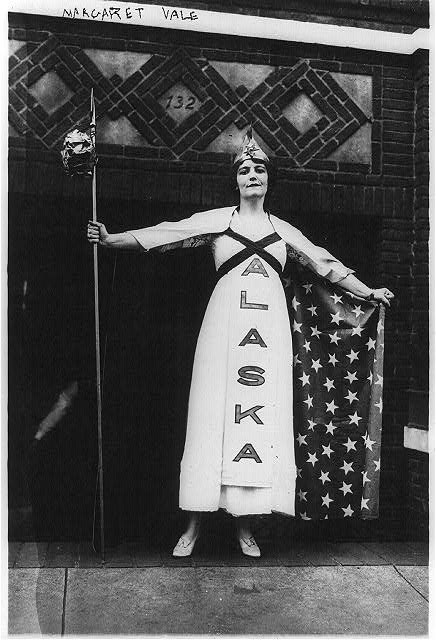 In 2020, the National Park Service is commemorating the 100th Anniversary of the 19th Amendment, which officially recognized women's right to vote. Many National Park Service units are dedicated to the preservation of the history of suffrage movements, and you can learn more through their interactive Story Map.

As Alaska did not become a state until 1959, it was unable to vote for or against the 19th Amendment. But the Alaska territory granted women full voting rights in 1913 – seven years before the 19th Amendment was ratified. While white women in the Alaska Territory could now vote, Indigenous women could not.
Activists from the Alaska Native Brotherhood and Sisterhood advocated for Native suffrage rights. In 1915, the Alaska Territorial Legislature recognized the right of Indigenous people to vote if they gave up tribal customs and traditions. It wasn't until a new federal law passed in 1924 that Alaska Natives were declared citizens, thus permitting them the vote.
Women have played a significant role in public lands here in Alaska, from Denali's Fannie Quigley to the "Grandmother of the Conservation Movement" Margaret Murie, who was instrumental in the creation of Arctic National Wildlife Refuge.
Learn more by exploring the National Park Service's extensive 19th Amendment pages.